Visual information system in Rusowo Lenné-garden
Near the entrance the visitors are greeted by a welcoming board.
Along the garden alleys there were 12 similar boards installed – each of them describing the history of the manor and the village. Some of the boards, describing the monumental trees and protected species, form an educational route.
The boards in Rusowo differ in design from common threefold information system that was developed in another two gardens that take part in the project. This issue is being discussed with Polish conservation office responsible for the garden.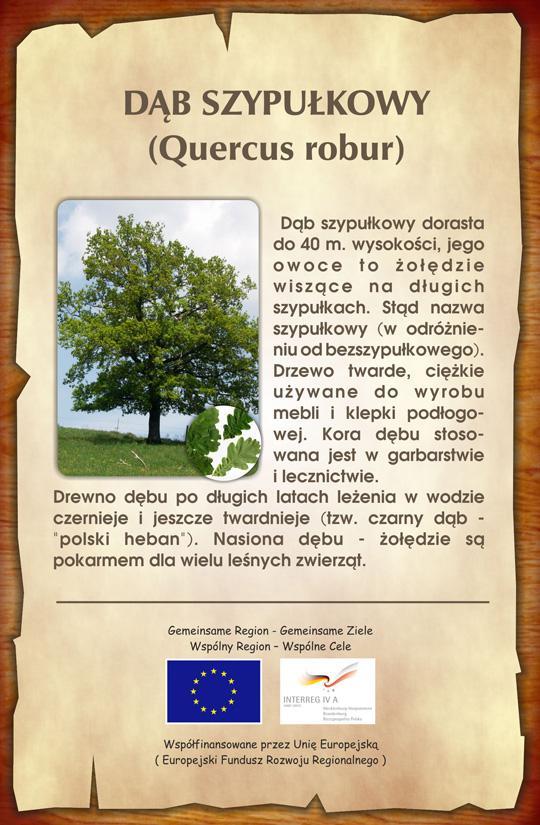 Signpost in the Rusowo garden